Online Voting Revisited, Python 3 for Linux Users
The meeting will be held on our BigBlueButton instance: https://webconference.kwlug.org/room/kwlug . There will be no passcode.
Mikalai was unable to present in September, so he will talk about his work in online voting systems this month. He writes:
Tech can change distribution of power. Online voting is usually developed only as a convenience for voters, but we can do more. I will present a design that shifts power to voters by letting every voter to count votes. My device counts votes, your device counts votes, and we the people come to consensus. 
Derek Steinmoeller will tell us about scripting and apps for Linux users. He writes:
In this talk, I'll introduce Python 3 to Linux users interested in building automation solutions and/or their own simple apps. We'll look at application areas both on the desktop and the Raspberry Pi.
3NWeb Live Space + 1 more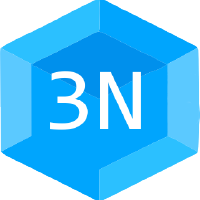 Mikalai Birukou will give us an update about his 3NWeb project. He writes:
There is no separate cybersphere, there is only life here. Online is real  life. Your digital rights are no different from everyday human rights.  Unfortunately, today most people live in a digital feudalism.

Unlike physical space that was here already, we've been creating digital realm. Disrespect towards users is not a technical phenomena, but it is made possible by certain architectural choices.                                                                       

3NWeb gives a practical architecture for spaces that users own, where it is safe to build one's life, the promised land.