58 Queen St S -- The Working Centre
We meet monthly, usually on the first (non-holiday) Monday of the month. Please check the front page for details. There is a parking garage behind the buildings across the street (i.e. behind 43 Queen Street S) and a cheaper parking lot at Charles and Ontario streets. We meet at:
The Working Centre
58 Queen Street S.
Kitchener, Ontario
This is the "Other Working Centre" and is across the street from the location that held our meetings from 2001 to 2008.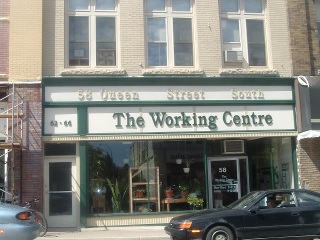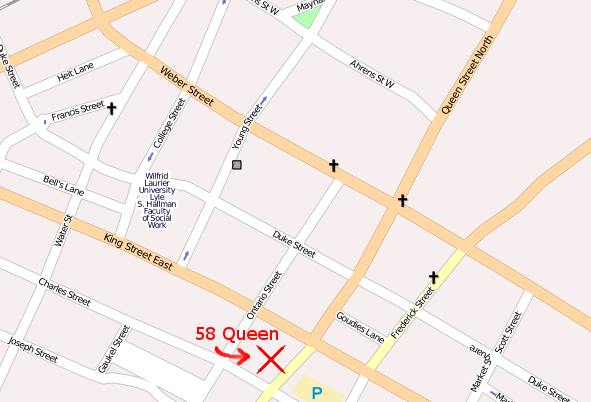 Here are some map links: