KW Innovation Centre - 283 Duke St W
The KW Innovation Centre is in Unit 225 at the old Boehmer Box factory: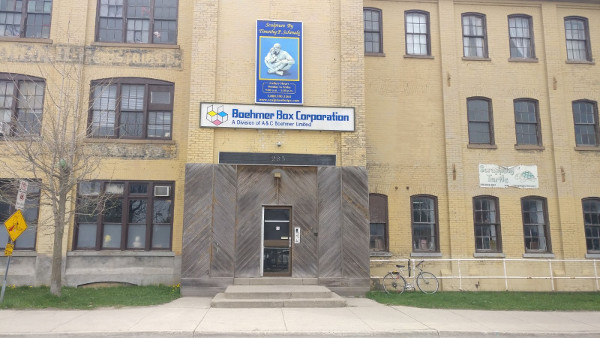 Unit 225
283 Duke Street West
(just North of Victoria, beyond the railroad tracks)
Kitchener
Here is an OpenStreetMap link. This meeting location is about a block away from 97 Victoria, our old meeting location.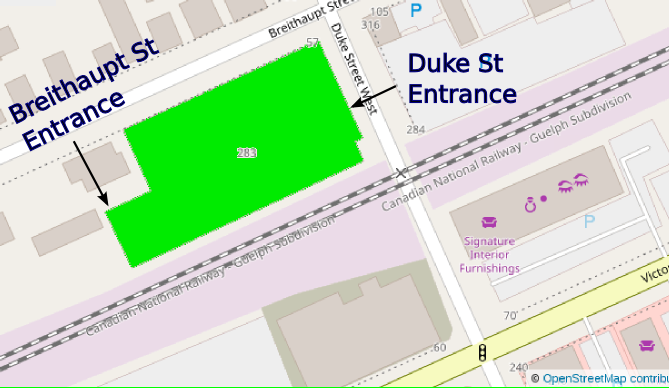 There are two entrances to the building. Pictured at the top of this page is the  Duke Street entrance. If you use this entrance, go up the stairs and walk down the corridor a long time, then turn right.
Off the loading dock there is an entrance off of Breithaupt Street: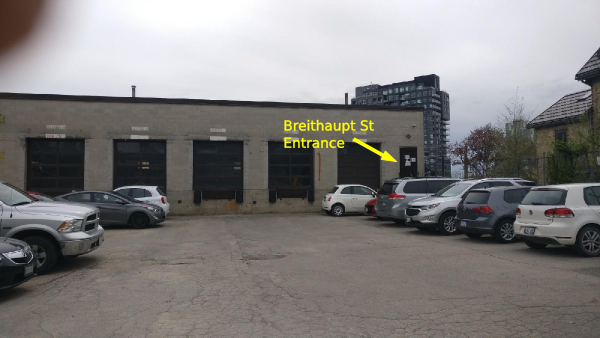 Once you enter the loading dock turn left and walk down the corridor for a medium amount of time.
There are two entrances to the meeting space. You will need to use the one nearer the Breithaupt Street entrance. Look for the "Traveler III" photo. If the meeting space door lacks a biometric fingerprint reader then you are at the wrong door.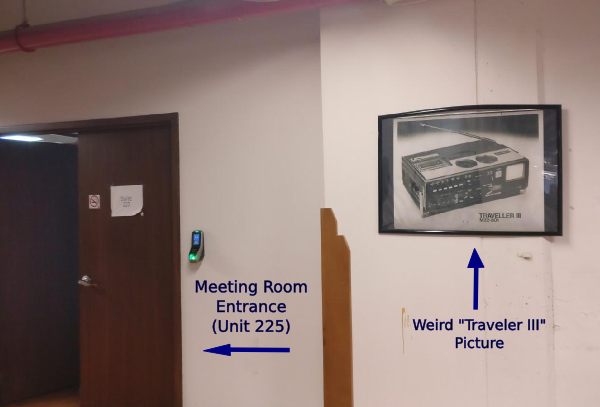 Parking
There is car parking in the lot beside the loading dock off of Breithaupt Street. There is no good bicycle parking, but you can lock your bicycle against the fencing near the Duke Street entrance.
Accessibility
Unfortunately the site is not accessible. There are stairs at both entrances. As of this writing (May 2018) there is work underway to build an accessibility ramp, but this is not yet complete.